Appointment of Johari Shukri bin Jamil effective 11 June 2022
---
KUALA LUMPUR, June 12, 2022 -- Hektar Asset Management Sdn. Bhd., the Manager of Hektar Real Estate Investment Trust (Hektar REIT) is pleased to announce the appointment of En. Johari Shukri bin Jamil, 50, as the Chief Executive Officer (CEO) of Hektar Asset Management effective 11 June 2022.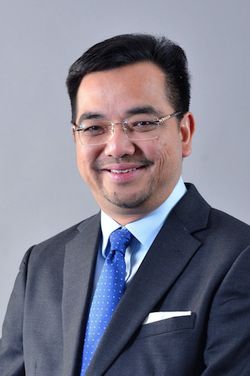 En. Johari Shukri bin Jamil, CEO of Hektar Asset Management

Johari Shukri bin Jamil, CEO of Hektar Asset Management (Link) Johari will succeed Dato' Hisham bin Othman, 60, who has reached mandatory retirement age after helming Hektar Asset Management as CEO since May 2016.
The Board says it extend its appreciation to Dato' Hisham for his valuable contribution & service and wish him all the best in his future endeavours.

Johari who was appointed to the Board of Directors of Hektar REIT as Non Independent Non Executive Director in February 2022 and who is now redesignated as the Executive Director/CEO, brings over 20 years of extensive corporate experience, holding senior leadership positions in various industries, including Real Estate & Industrial Development, Logistics & Engineering.

His expertise in asset management, corporate finance, strategy, operations & managing businesses to achieve the desired results through transformational initiatives is very relevant to the REIT and is expected to be put to good use in leading Hektar REIT to continue its post pandemic recovery and to chart new strategic initiatives.
Johari holds a Bachelor of Science in Chemical Engineering from UTM and a Certificate in Advanced Leadership Program from the Judge Business School of the University of Cambridge.

The Board & the Management looks forward to working with Johari to take Hektar REIT to the next phase of growth as we continue our drive to optimise and grow the REIT's portfolio for stable and sustainable returns to our Unitholders.  (ACN Newswire)